OPT4MOBILITY specialise in bathroom adaptations.
For 15 Years we have been carrying out Bathroom Adaptations so you can really have confidence in our expertise to provide a survey and a competitive written quotation.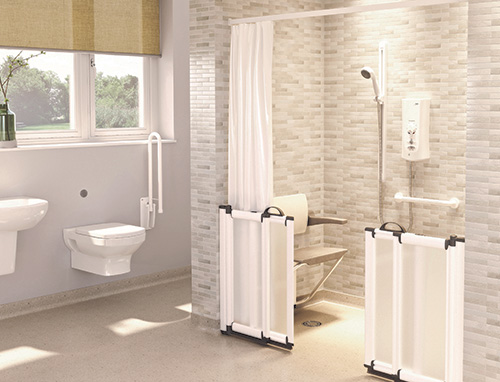 We aim to use our expertise to help customers visualise their requirements and translate these into safe and attractive bathroom designs and installations. We carefully manage all installations to ensure that work is carried out as quickly and efficiently as possible with the utmost consideration being given to minimising inconvenience that such work creates. Work and equipment supplied are guaranteed and you will have the added peace-of-mind knowing that you can always contact OPT4MOBILITY to manage and resolve any issues that may arise during the installation and most importantly, afterwards.
Bathroom-Adaptations are VAT-EXEMPTIBLE for those with a permanent disability or chronic illness